Students will learn how to customize a simple mesh using the modeling tools
Mesh modeling
Edit mode
Mesh edit tools: extrude, loop cut, bevel, etc.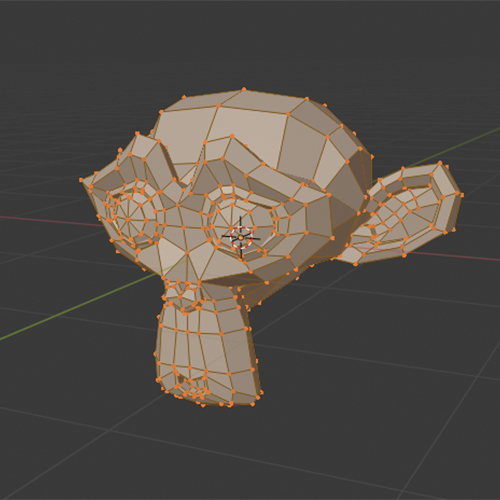 Make at least 50 modifications to mesh vertices in a single, complex mesh object or in multiple objects. An extrusion or bevel counts as one modification even though it may modify multiple vertices. Simple example models would include chess pieces, furniture, or a simple animal. Complex models like motorcycles, faces, or detailed animals and characters are not necessary for this assignment.
| | | | |
| --- | --- | --- | --- |
| Grade / Topic | A | B | C |
| Number of Vertices | At least 50 modifications to vertices have been done. | At least 40 modifications have been made. | At least 30 modifications have been made. |
| Realism of object | You can clearly identify what object is being modeled. | You can somewhat identify what object is modeled. | It is difficult to identify what object is modeled. |
| Modeling Techniques | Modeling techniques such as bevels, extrusions, edge loops, and subdivision surfaces have been used often. | Modeling techniques such as bevels, extrusions, edge loops, and subdivision surfaces have been used occasionally. | Modeling techniques such as bevels, extrusions, edge loops, and subdivision surfaces may not have been used. |